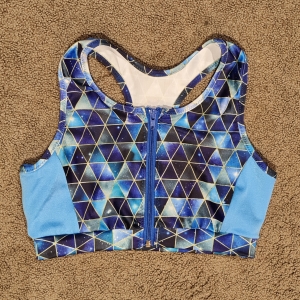 With summer in full swing in New Zealand it was time to make Brylie a new swim suit.
She still loves wearing rash vests (which is perfect because the New Zealand sun can be brutal) but is at that stage to need another layer underneath.
So…I made her a crop length top from the Sunshine Set but added a zipper to the front.
This is really an easy hack and the only difference you need to make to the pattern pieces is on the FRONT piece.  You need to add 1 cm to the cut on fold edge, but cut it in half so you have 2 fronts rather than 1.
See below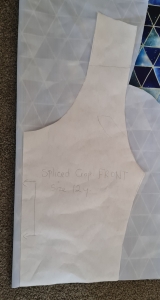 Next step is to sew the crop as per the instructions but when you get to binding the neck, you don't sew the neckband into a circle but just attach it to the neck from centre front to centre front.
The hem band is also attached along the open edge and not sewn in a circle.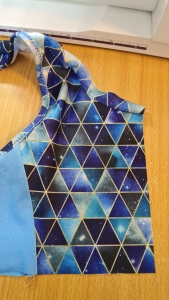 Then you just need to sew on an open ended zipper.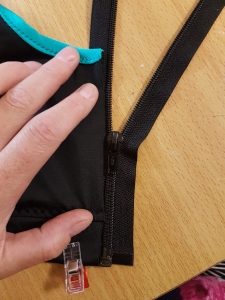 Measure your zipper against the centre front of your crop.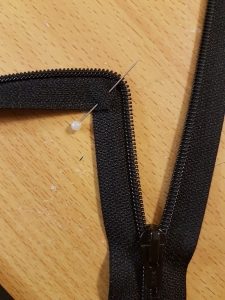 Fold the edges of the zipper to the side and pin in place.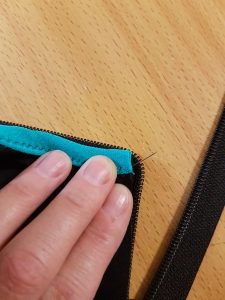 Measure again to see that the zipper is at the height of the neckline.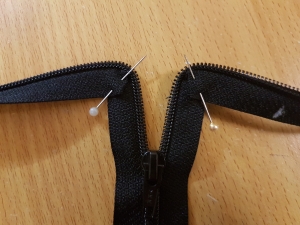 Repeat for the other side and stitch in place.  if your zipper has little metal stoppers at the top of the zipper then you can move them to the place you want the zipper tab to stop.  This can be tricky and requires pliers and patience.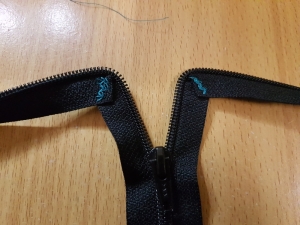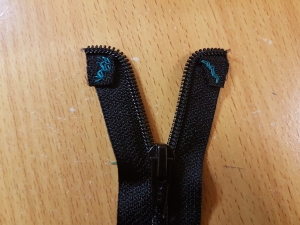 Snip off the excess zipper.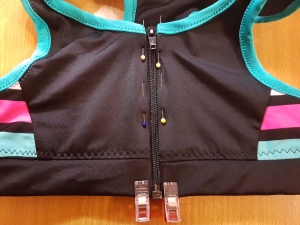 There are 2 ways to attach the zipper to the crop.
1 ~ Fold the centre front in 1cm to the wrong side and pin/clip to the zipper and repeat for the other side.   then stitch using a zipper foot.
2 ~ With right sides together, lay the crop centre front down on one side o f the zipper and stitch. then  repeat for the other side.  Next, topstitch the seam allowance away from the zipper.
If you sew this hack, I'd love to see it, post in my facebook group
https://littlekiwis.co.nz/wp-content/uploads/2022/02/2018-03-11-21.45.30-scaled-e1643938214177.jpg
1920
2560
LydiaP
https://littlekiwis.co.nz/wp-content/uploads/2019/10/littlekiwiscloset-logo-Recovered-300x197.png
LydiaP
2022-02-04 14:38:51
2022-02-24 10:19:50
Sunshine Set Zipper HACK