How to 'hack' the Amber Dress into a top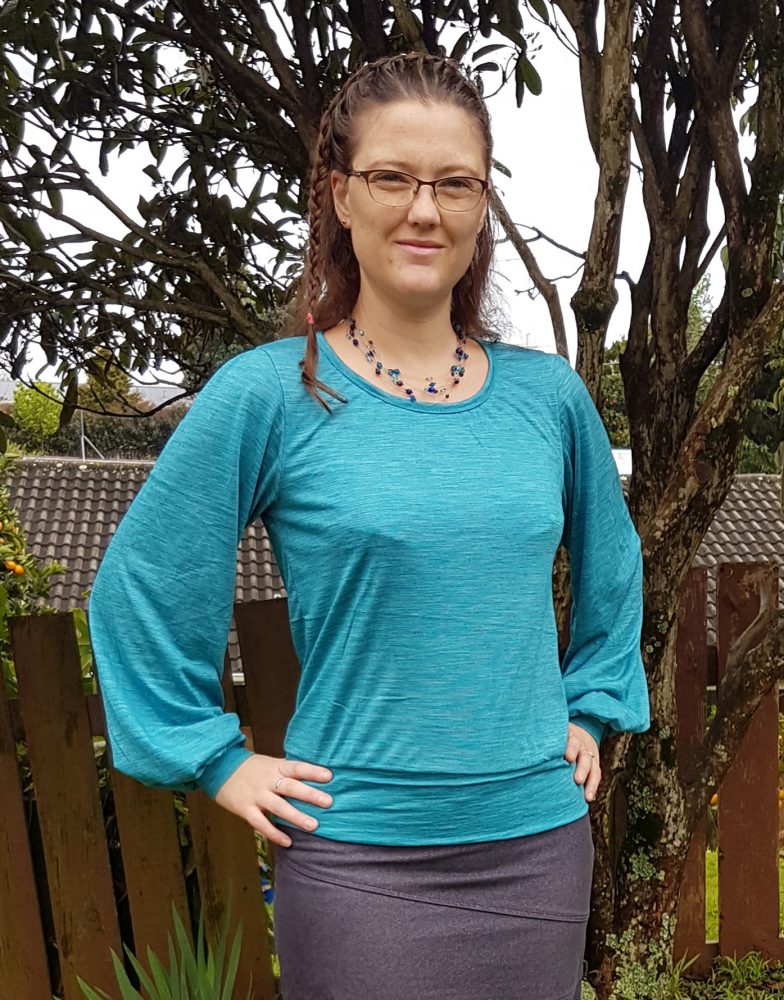 During testing I decided to try and hack the Amber Dress into a floaty top which seems to be "all the rage" at the moment. 
They good thing with this hack, is that it is so so simple.  All you need to do is lengthen the bodice and add a band.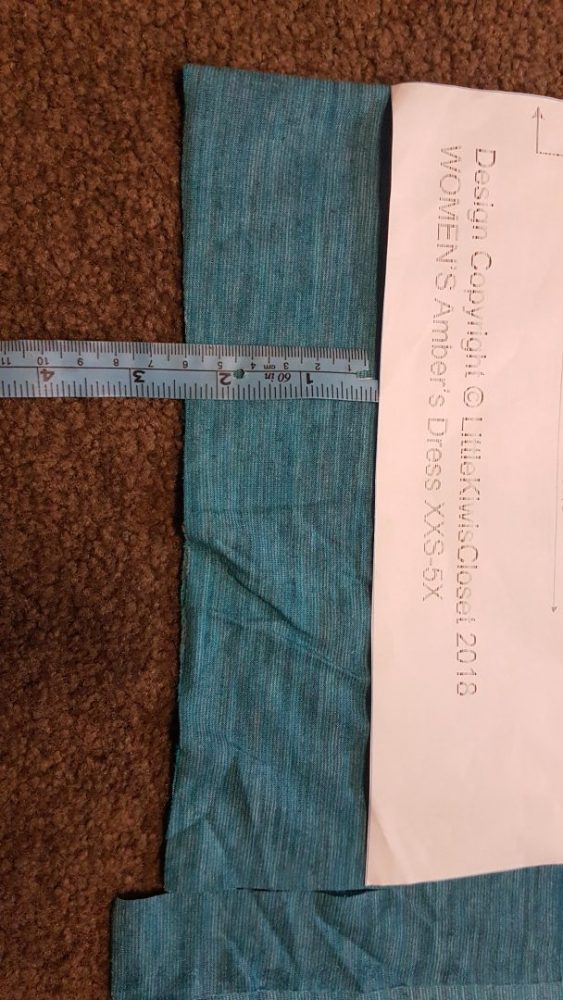 Take your bodice piece and with the fabric folded so as to cut on the fold, move your pattern piece upwards so there is around 9cm extra below the hemline.  Now I added 6cm, but I felt that I could do with about 3 more which is why I say 9cm.  Using a tape measure or ruler measure and mark down from the hem and cut across.  Cut the rest of the pieces out as per the Amber pattern but not the skirt pieces.
For the band I used the pattern piece from the Azure Dress and Tee but its also very easy to calulate a band measurement.
Measure the total of the hem and multiply that number by .85
for example the measurement of my hem was 94cm so I multiply that by .85 and I get the number 79.9 ( 94 x .85 = 79.9)
Now dont forget to add 2cm for the seam allowance which makes it 79.9 + 2 = 81.9 so I round it up to 82cm
Fold the band in half with right sides together and sew the short ends together.  Press the seam open and fold the band in half with wrong sides together so the raw edges match.  Slide this band onto the right side of the top and match up the raw edges with the hem.  Sew.
Voila you are finished.
If you do sew this hack, I would love to see a photo in my group 
https://littlekiwis.co.nz/wp-content/uploads/2019/10/2018-09-02-09.23.50-e1567811504109.jpg
500
392
LydiaP
https://littlekiwis.co.nz/wp-content/uploads/2019/10/littlekiwiscloset-logo-Recovered-300x197.png
LydiaP
2018-09-13 00:00:00
2020-05-03 21:31:21
How to 'hack' the Amber Dress into a top