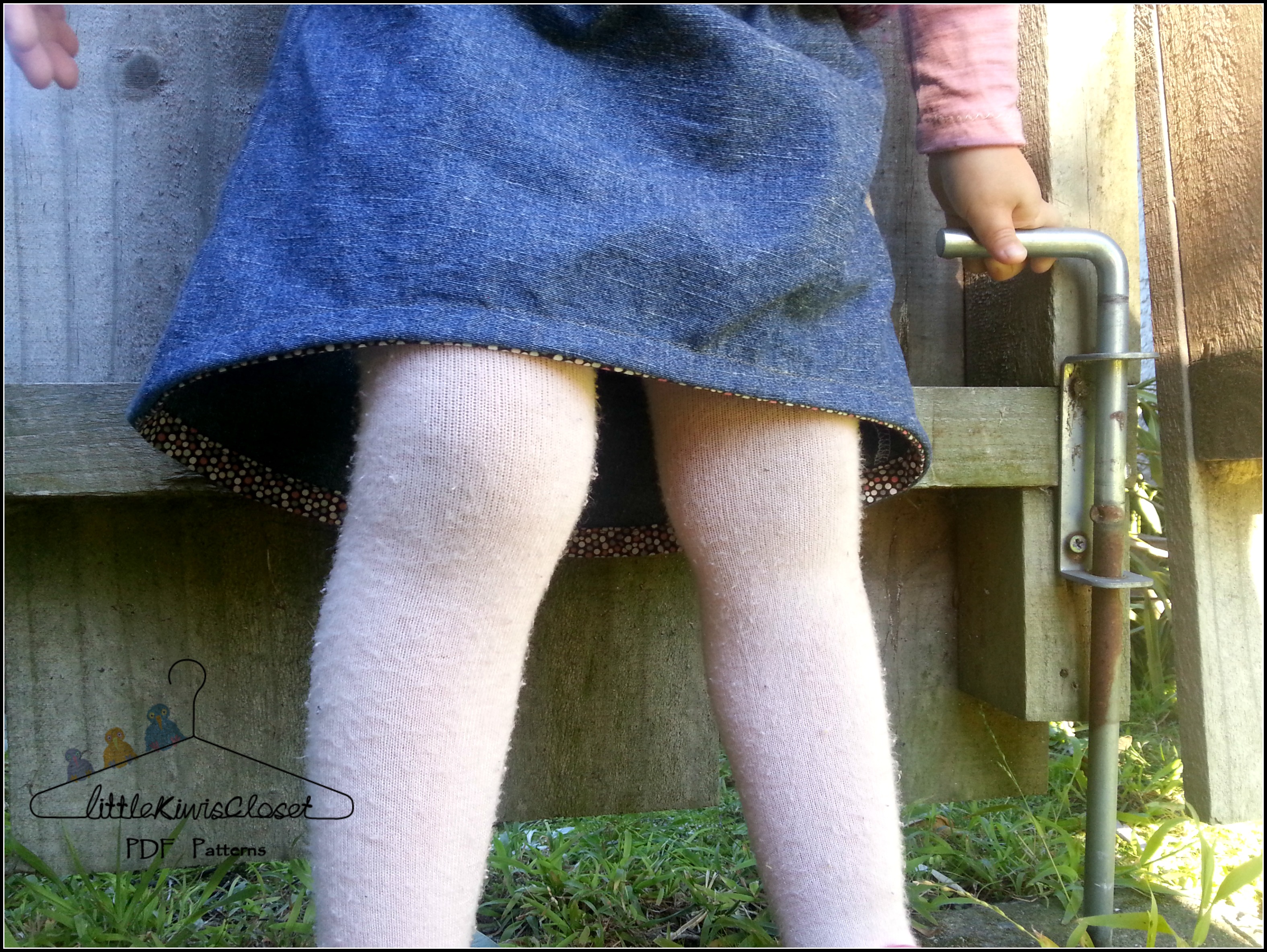 So today I consciously decided to make my KCW item, I have had some denim wrap skirts sitting in my "to make into something else" pile for a heck of a long time and this new pattern (new as in its pretty much still in my head) was perfect for them.  It is a light weight denim with no stretch which makes it perfect for this simple little girls skirt.
Day 3
Pattern: skirt in the design process
Size 12m for Portia
Fabric: upcycled denim wrap skirt and home made bias binding
I love the fact that this skirt doesn't use up very much fabric at all, out of the skirt I will get another skirt for Portia and some left over pieces for accents on other things.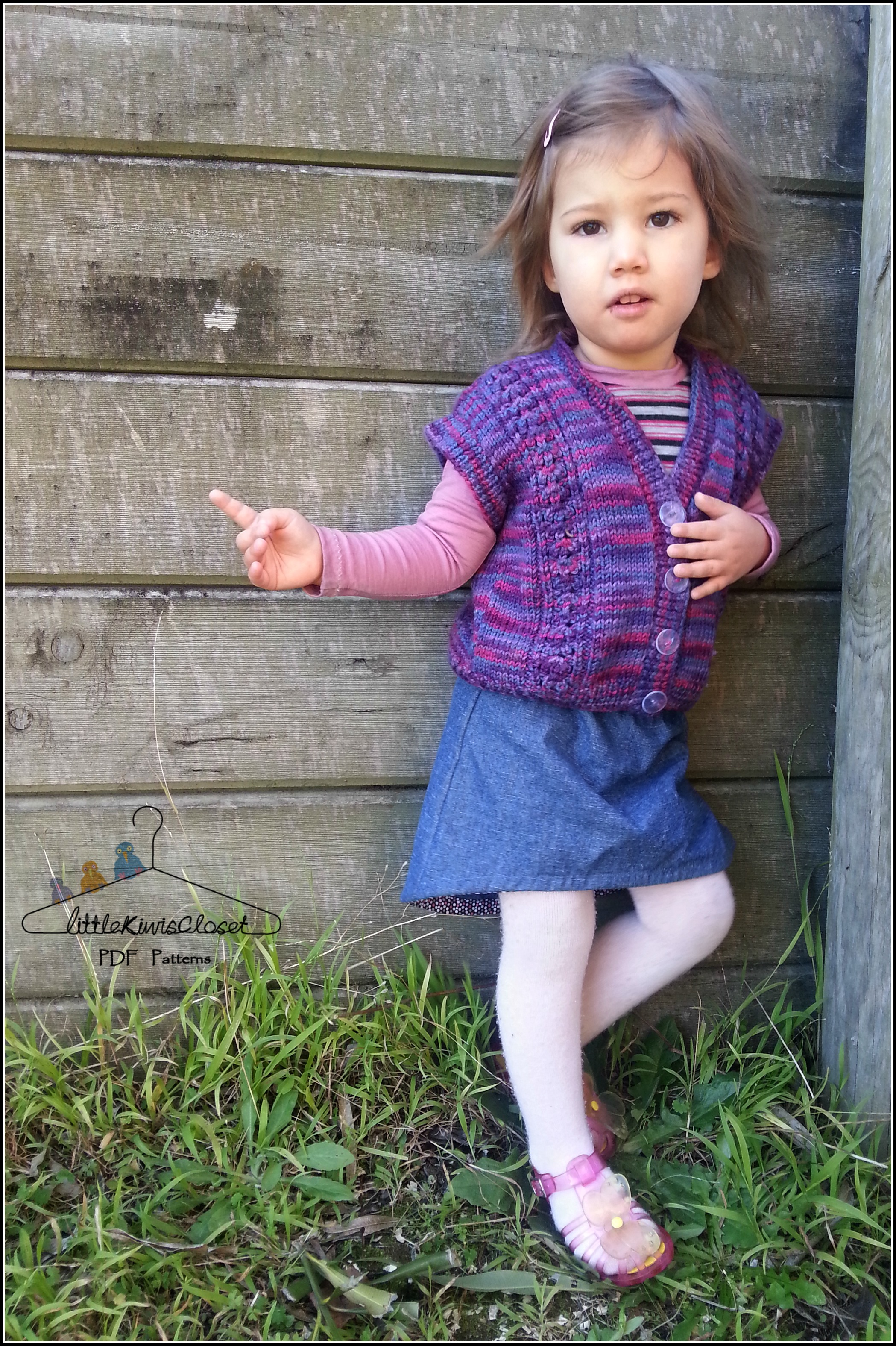 Even though its winter, I think its perfect to wear with tights and long t-shirt (which incidentally is this top I'm amazed that Portia fits it still)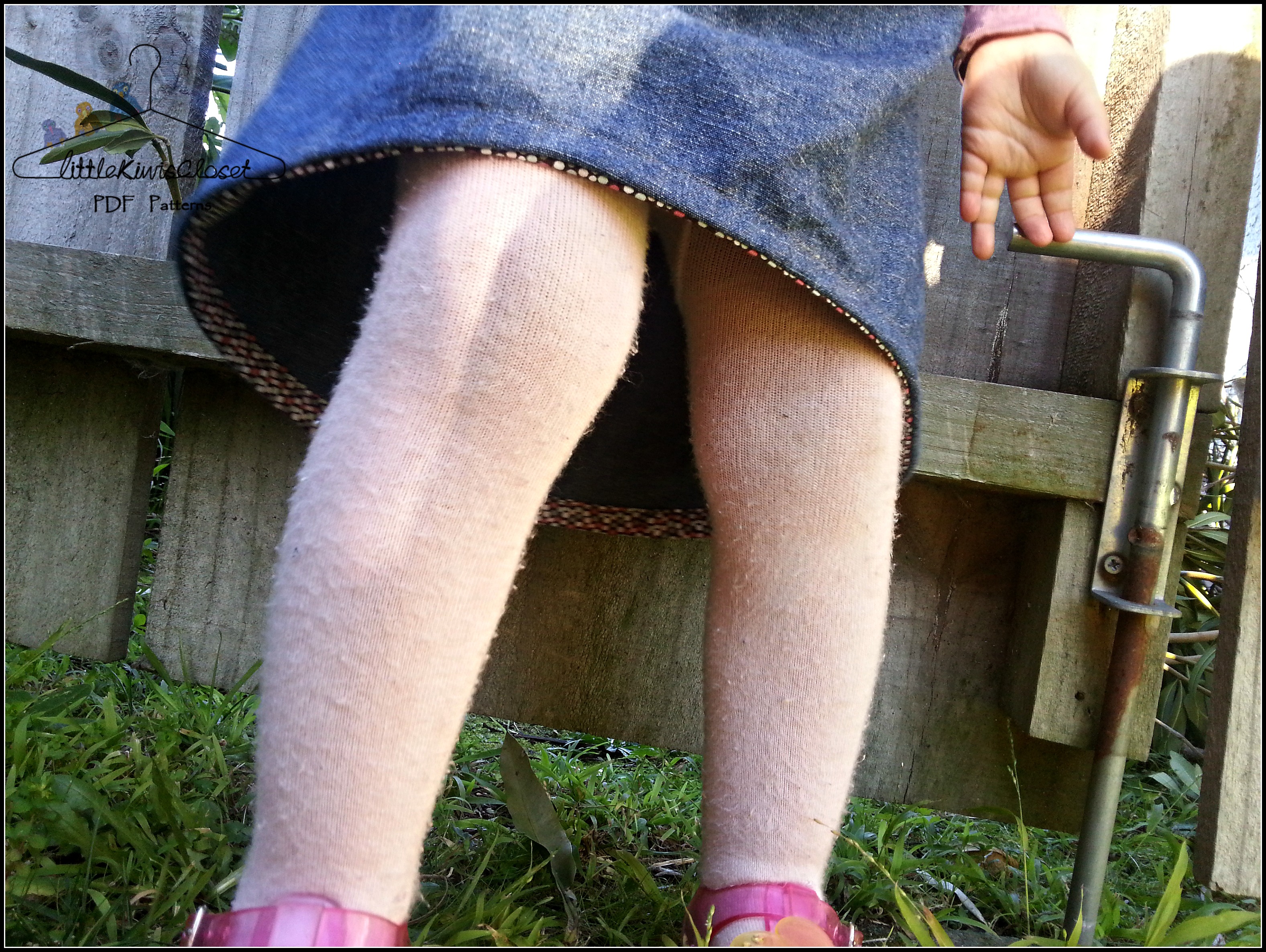 I love the little pop of colour that the bias binding creates on the hem, it also takes away the "I can see the hem on the high low" problem.  I made this bias binding using my FREE tutorial, and you can too, its really easy and adds a lovely little "extra" to a garment.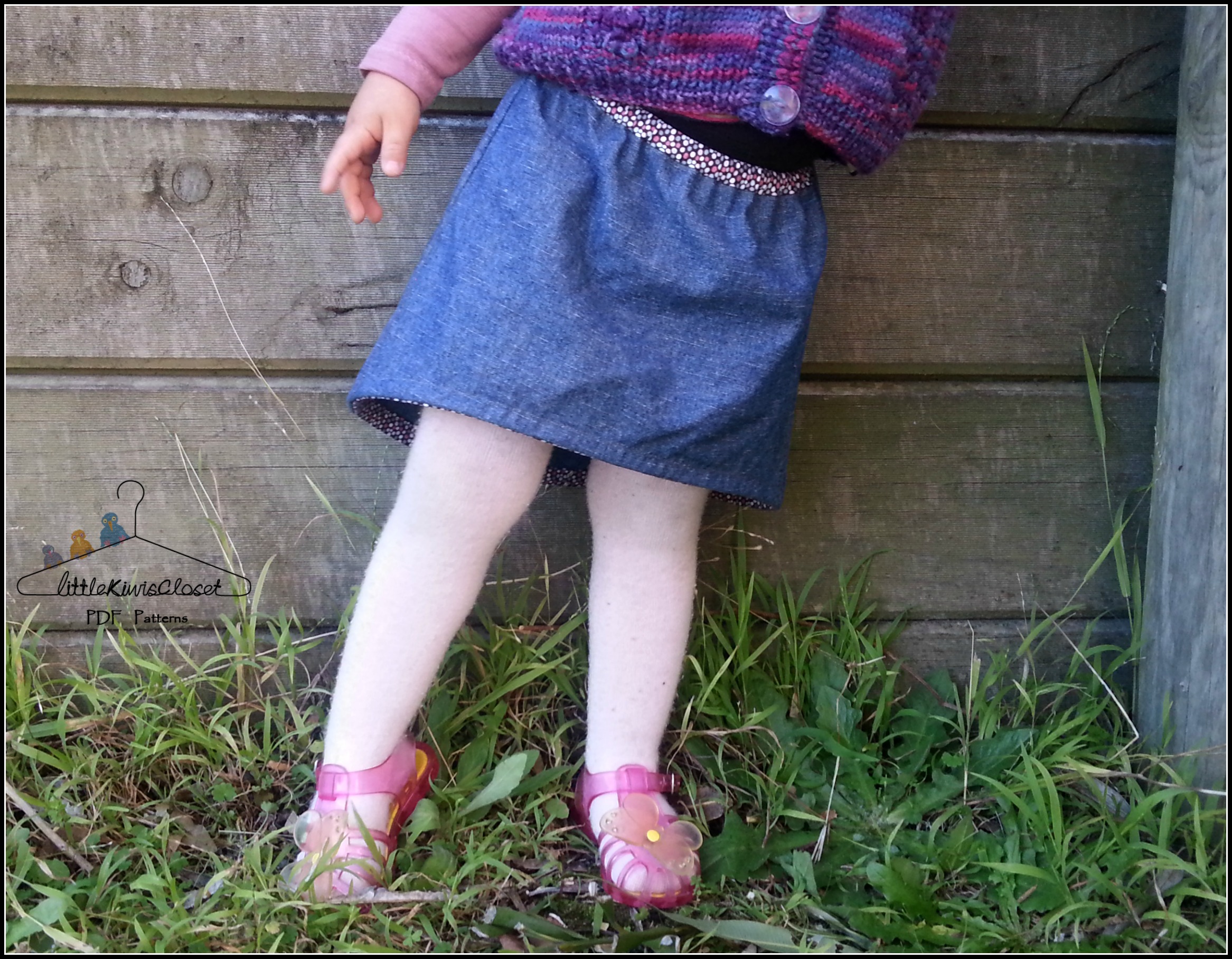 A little pop of colour for the waistband and the skirt was complete.  I only used 1cm elastic, which is perfect for a littlely but I'm not sure how it will hold up for a bigger child.  But hey, that's what testing is for isn't it.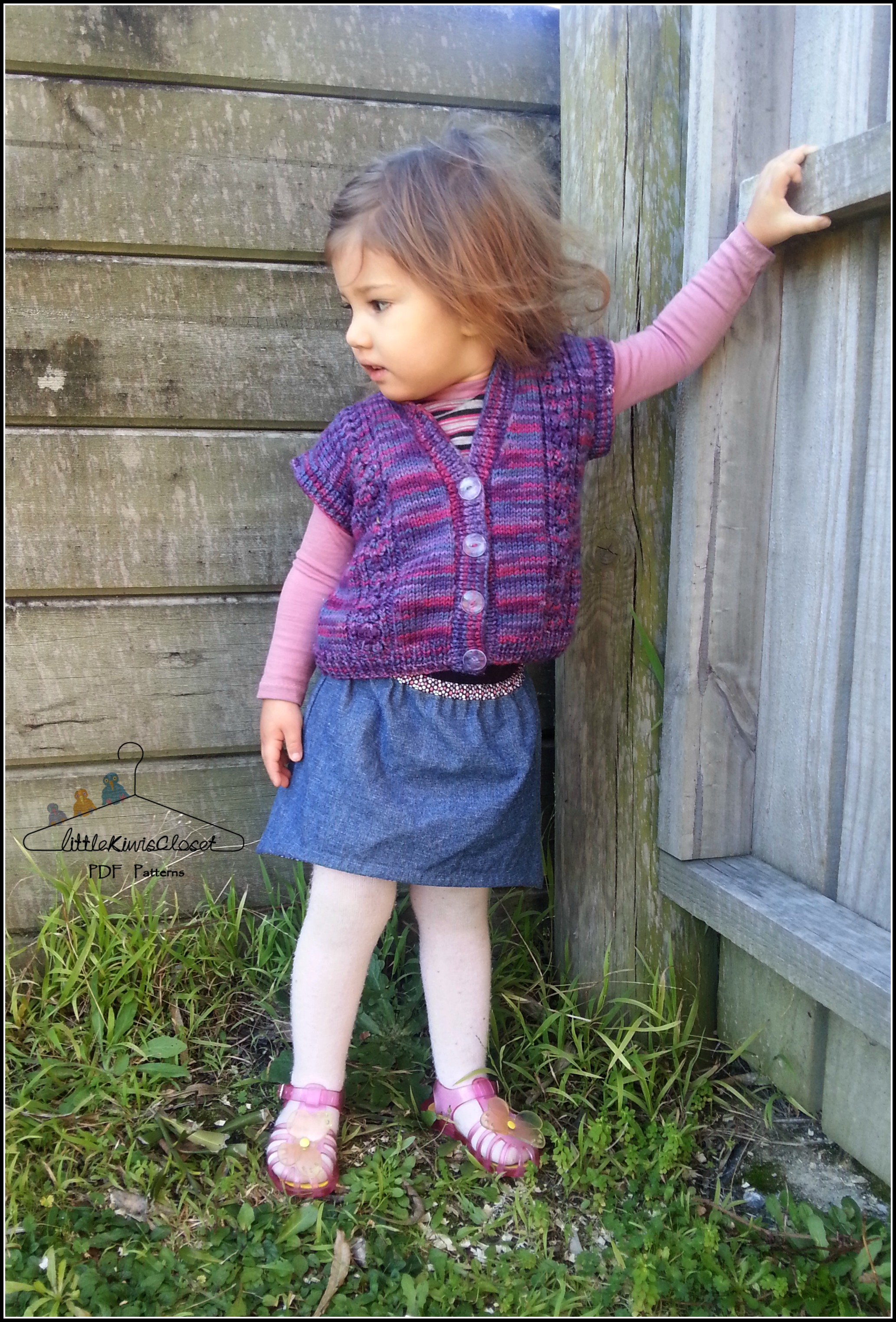 I can't wait to get the bigger sizes graded so that I can make one for Brylie.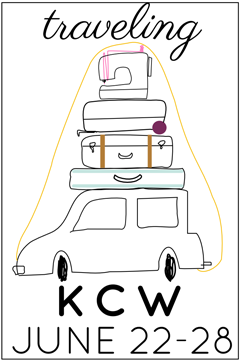 https://littlekiwis.co.nz/wp-content/uploads/2019/10/kcw-day-3-e1538816443749.jpg
601
800
LydiaP
https://littlekiwis.co.nz/wp-content/uploads/2019/10/littlekiwiscloset-logo-Recovered-300x197.png
LydiaP
2015-06-23 00:00:00
2020-05-03 21:29:45
KCW – June 2015 – Day 3